You should always feel your safest at home. Our homes are our sanctuaries, yet they can unknowingly be filled with potential hazards, especially for children. Whether you're in your home, in the garage or in your vehicle, securing these troublesome spots can bring peace of mind and keep the whole family safe. Here are some ways to make your home and vehicle safer with help from OnStar.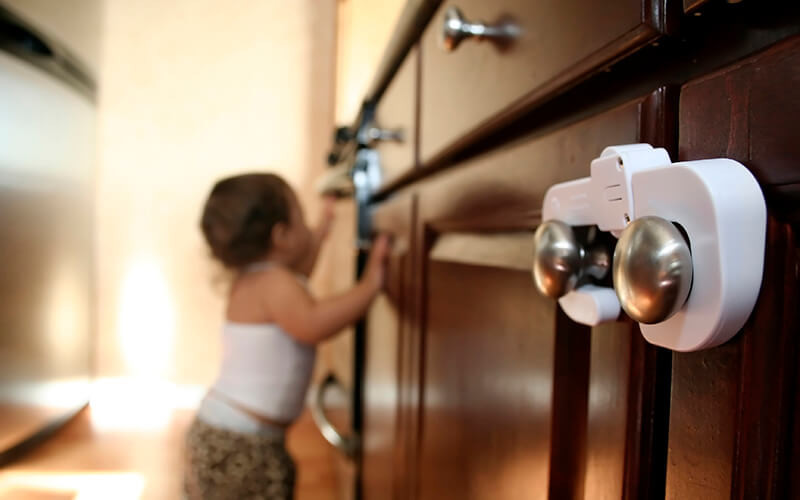 Secure Tall or Tippy Furniture
Bookcases, tall dressers and especially TVs can be a major safety concern if not anchored properly. A climbing toddler or roughhousing kid can cause these top-heavy items to tip and could cause serious injuries. Furniture anchors and straps are inexpensive, easy to install and can keep your favorite spaces safe for the whole family.
Cover All Those Electrical Outlets
Outlet covers aren't just for babies. Even older kids can forget how dangerous outlets can be when a curious mood strikes, and it's definitely better to be safe than sorry. Put outlet covers in any open outlet, and keep spares handy as your spaces evolve. Secure long cords to baseboards with clips to prevent trips, or loop and zip tie the excess to keep everything safe and orderly.
Keep Chemicals Out of Reach
So many household cleaners and products are dangerous if consumed, and, as every parent knows, kids seem to put anything and everything in their mouths. Prevent accidental ingestion and a trip to the ER by ensuring products are stored out of sight and out of reach, either by child-proofing cabinets or, better yet, storing chemicals up high. And always make sure to have the number for Poison Control written down and in speed dial just in case.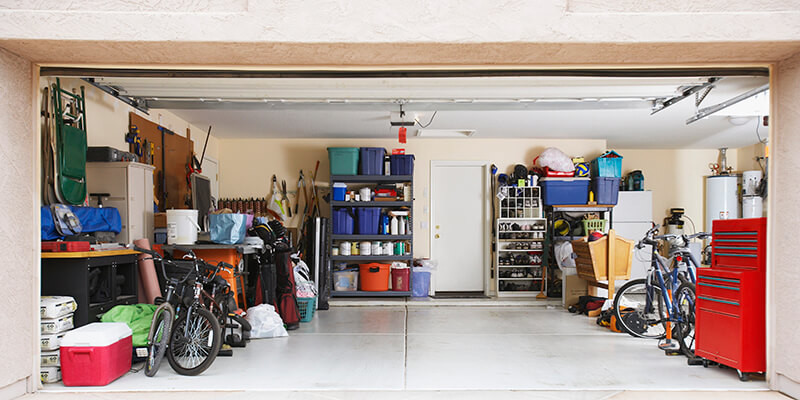 Tidy Up the Garage
Garages are often the catch-all for random stuff that doesn't have a place in the home, which means they can be full of products that are potentially dangerous for children. Store poisons, chemicals, and fuels on high shelves and sharp tools in a locked chest or cabinet. Designate an area for kids' toys away from hazards so they can quickly and safely find what they need. And educate your children on OnStar's red Emergency button (*1). In case of a household medical crisis, the Emergency button can connect you to an OnStar Advisor—even in a situation where phone lines, cell service or electricity may be out (*1).
Hit the Road Safely
When you venture out onto the road in your family vehicle, make sure it's equipped with OnStar for some amazing safety features. From Roadside Assistance (*2) to Emergency Services (*1) to Automatic Crash Response (*1 *3), OnStar provides peace of mind for the unexpected. And a live OnStar Advisor is available to help at the push of a button.
Lock Down the Medicine Cabinet
Like household cleaners, medicines and topical treatments can cause serious damage if ingested accidentally. Designate an out-of-reach spot in your home to safely corral all medical products, from the family first aid kit to bug spray and sunscreen. Medications taken daily can be kept in a more accessible place, but should always be stored in childproof containers, ideally up high and out of sight.
Keep Your Yard Kid-Friendly
Yards seem like the most kid-friendly area of the home but can be full of all sorts of hazards. Put away toys and gardening supplies after each use to prevent tripping and keep tools in appropriate hands. Store kiddie pools upside down or in the garage when not in use, since even an inch of rainwater can be a drowning risk. Standing water is also a breeding ground for pests and bacteria, and can accumulate from even a tiny drizzle. Once a week, take a quick scan of the yard, deck and eaves of your home, looking for any wasps nests, broken branches or other concerns to ensure your family's favorite spot is safe.
Keep Detectors Up To Date
Ideally, there should be smoke and carbon monoxide detectors in every level of your home, as well as in each sleeping area. Test each one once a month to ensure they're working properly, and replace batteries once a year. Keep fire extinguishers near high-risk areas, like under the kitchen sink and in the garage, and make sure each family member knows the plan and escape routes in case of an emergency.
The Putting Safety First series is brought to you by OnStar. For more articles like this, click here.
Disclosures –
*1 – OnStar plan, working electrical system, cell service and GPS signal required. OnStar links to Emergency Services. Visit OnStar.com for details and limitations.
*2 – Roadside service provided by Allstate Roadside Services. Limitations and restrictions apply.
*3 – OnStar acts as a link to existing Emergency Service providers. Not all vehicles may transmit all crash data.