A driver's license means freedom for your teen, but in a world full of Smartphones and nonstop distractions, it can be a time fraught with fear for any parent. You'll rest better once your teen starts driving on their own if you've prepared them the best you can, and thankfully OnStar provides plenty of options that can make things safer for your new driver. Follow the tips below for peace of mind as your teen embarks on their next adventure.
Set Phone Boundaries
Smartphones are a common culprit in driving mishaps—they can be the root cause of everything from parking lot fender benders to serious accidents. It's important to set firm rules for your teen when it comes to cell phone use in the car. When using GPS, insist that they enter their destination only when parked—even better, have them put the phone away altogether and use OnStar's Turn-by-Turn Navigation (*1), allowing a trusted Advisor to help guide them to their destination.
Put a Plan in Place
Prepare your teen for any situation and make sure they have everything they might need. Make sure they know where the insurance and registration information are located. Store an emergency kit in the trunk that includes snacks and bottled water, jumper cables, LED flares or reflective triangles, tools and a first aid kit. Add a blanket, ice scraper, and small shovel if you live in a cold climate. Before your teen gets behind the wheel, teach them some roadside basics, and show them how Roadside Assistance (*2) can help them when the unexpected happens on the road – from getting a flat-tire fix to getting a tow.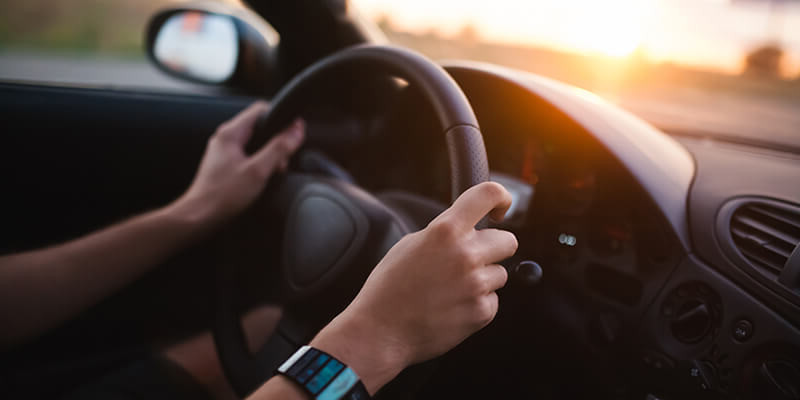 Limit Distractions
Distracted driving is dangerous at any age. Discuss the very real risks with your teen and give them suggestions to maintain their focus. Consider limiting the number of friends allowed in the car at once, set a driving radius while they're honing their skills to prevent getting lost in unfamiliar areas, and instruct them to get everything set up—seat settings, mirror angles, hands-free settings and music choice—before they put the car in drive.
Have A Trusted Ally in Their Corner
They've passed their driving test and are prepared for the literal road ahead, but a little extra help never hurts! OnStar offers a range of services to help assist in any situation: Crisis Assist (*3) to provide alternate routes and critical information in severe weather or natural disasters, and in case of an emergency, an Emergency Medical Dispatch-certified Advisor (*5) can direct emergency service providers to your child's location and offer critical assistance until help arrives (*3). OnStar can even send help when your teen isn't able to ask for it: using built-in vehicle sensors, Automatic Crash Response (*4) can connect to your vehicle and help OnStar Advisors notify first responders of its location in the event of a crash. No matter where your teen is headed, OnStar can help prepare them for the road ahead.
The Putting Safety First series is brought to you by OnStar. For more articles like this, click here.
Disclosures
*1 – Turn-by-Turn Navigation – requires subscription to Guidance Plan, Unlimited Access Plan, OnStar Safety & Security Plan or Navigation add on. Services are subject to user terms and limitations, and vary by vehicle model. Check here for more information
*2 – Roadside service provided by Allstate Roadside services. Limitations apply.
*3 – OnStar plan, working electrical system, cell service and GPS signal required. OnStar links to Emergency services. Visit OnStar.com for details and limitations
*4 – OnStar acts as a link to existing Emergency Service providers. Not all vehicles may transmit all crash data.
*5 – OnStar Advisors are certified by the International Academies of Emergency Dispatch.