8 Tips for a Strong Start to the School Year

+

With some planning and preparation, you can ease the back-to-school transition for kids affected by ADHD.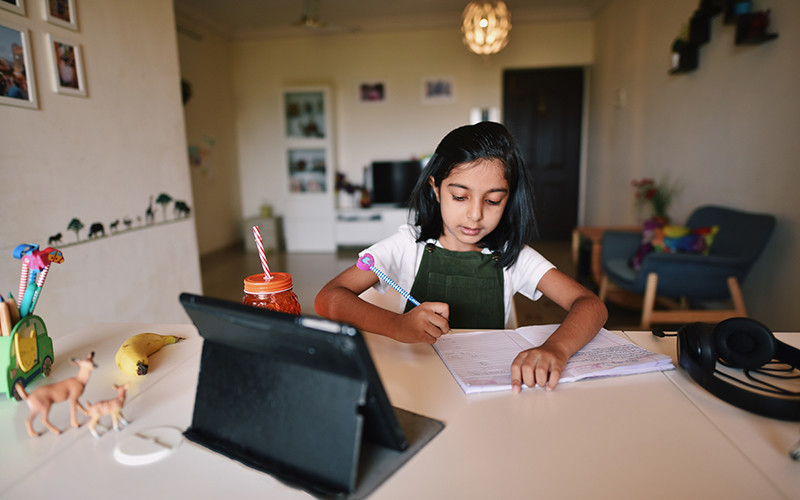 If you are the parent of a child living with ADHD (Attention-Deficit Hyperactivity Disorder), your back-to-school to-do list likely includes more than shopping for school supplies. To get the school year off to the best possible start, consider revamping the routine you've established for your child and family over the summer.
This transition may require significant planning, but your efforts can help to reduce frustration, improve focus, and support academic performance—crucial steps for setting your child up for long-term success.
As the first day of school inches closer, here are some suggestions to consider:
1. Reach out
To best support your child, their teachers need your help. Don't wait until the first parent-teacher conference to communicate with them. Touch base earlier and do so regularly once the year begins. Make a point of letting teachers know about anything that may affect your child's behavior in the classroom, or about any changes you've made that have helped your child stay focused.
2. Establish a new routine
Figuring out and sticking to a daily schedule helps your child focus on the task at hand and complete it successfully. A good routine can help make mornings easier, ensure homework gets done, and keep bedtimes more regular. Remember, a routine doesn't need to be rigid: Think about what works best for your child and plan to be flexible sometimes.
3. Make space for homework
Create a dedicated space for your child to do their schoolwork. Keep it clear of distractions, such as pets or a view of the TV, and make sure your child has their supplies on hand. If your child prefers to change up where they do their homework, create a box of supplies they can move from place to place.
4. Consider digital therapy
Parents with children who are living with ADHD now have an entirely new treatment option. The FDA recently approved the first-ever video game-based therapy, EndeavorRx, after studies showed that it improved attention. Consider talking with your child's healthcare provider to see if digital therapy could enhance their current treatment, keeping in mind that this approach does not replace your child's current treatment plan.
5. Get organized
Help your child keep track of the work they've done and what they need to do. For instance, try using color-coded folders for homework and show your child how to file their work, or walk them through how to use a day planner or organizer.
6. Remember the essentials
Sleep and exercise are important for all kids, but they deserve extra attention for children with ADHD. If your child has difficulty falling asleep, make sure they have plenty of time to wind down before bedtime. Avoid the use of screens and try relaxation exercises. Likewise, find time every day for physical activity because exercise has been shown to improve symptoms.
7. Support yourself
Parenting a child with ADHD can be challenging, but keep in mind that you aren't alone. Consider joining a support group, reach out to your healthcare professional, or take a parent training course to learn strategies for having more productive, positive interactions with your child.
8. Notice the good stuff
Make sure you're paying attention to your child's strengths and successes, even small ones. Highlighting their wins helps build self-confidence.
Watch the EndeavorRx Gameplay Trailer at https://www.endeavorrx.com.