Nutrition
5 Ways Vegetarians Can Get More Protein in Their Meals

+

From beans to nuts, here are some meat-less ideas to feed the family.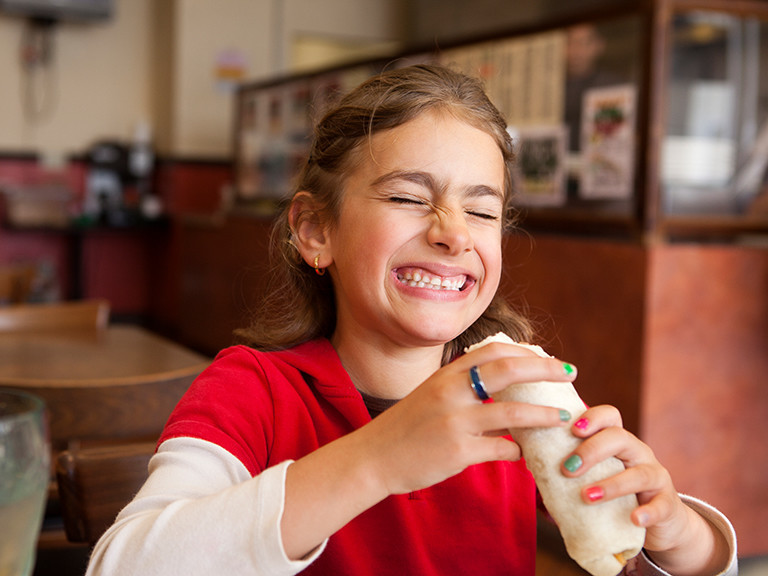 Vegetarianism has gained in popularity in recent years and while it can be exciting to switch to a meatless meal plan, it can also feel daunting to make sure you and your family are still getting enough nutrients — like protein — in your diet. And it is important to be mindful of your protein intake, since this nutrient is essential for different body functions including muscles, bone growth, cartilage, skin, and even blood. Read on to learn about five vegetarian-friendly protein options that will keep you and your plant-based family happy.
Legumes
Legumes are often the first source of protein vegetarians turn to. Lentils, chickpeas, split peas, and beans are all legumes and are considered part of the protein group . Black, red, and pinto beans are frequently a staple in Latin American recipes and can be eaten alongside rice as well as used in family-favorite dishes like burritos and enchiladas. Kids might also enjoy a hearty bean chili or some comforting sloppy joes made with lentils. If you have a baby at home, this Moroccan carrot and chickpea puree is a flavorful recipe to start them on their plant-based diet. And for a snack that the whole family can munch on, throw chickpeas in a food processor and make hummus served with chips, pretzels, pita, or some crunchy veggies.
Nuts
Peanuts and peanut butter are popular vegetarian-friendly protein sources, especially for kids. In fact, two tablespoons of peanut butter has seven grams of protein. Introduce your youngest eaters to this peanut butter by adding a small spoonful to their baby cereal or yogurt. If you've overdone the usual PB&J sandwiches, try swapping the jelly with apple butter, or make a peanut butter dip with apple slices. If peanut allergies are a concern, pair almond butter with banana slices for a twist on an old favorite. In fact other nut butters such as almonds and cashews are great protein options, too.
Seeds
Seeds are high in protein (one cup of chia seeds offers 30 grams of protein). You can easily throw in a tablespoon of hemp or chia seeds to any shake or smoothie. Chia seed pudding is an easy, protein-rich breakfast option that your little ones might enjoy. You can also try slathering some sunflower butter on bread for sandwiches, or on apple slices for a tasty treat. And while classified as a grain, quinoa is actually a seed that's packed with protein (one cup offers eight grams of it). Use it in place of rice for any dish such as a pilaf.
Soy Products
Many vegetarians swear by soy products, and the recipe options are plentiful. Tofu can be used in place of meat in a variety of dishes, from sesame tofu and broccoli tofu stir-fry to peanut butter Thai noodles and even tofu tenders — something even the pickiest eaters can get behind. Soy milk is also a great fridge staple on its own or in your cereal with one cup offering six grams of protein (as a bonus, kids will enjoy the added sweetness of most soy milks). And if you're into fermented foods, add some tempeh to your grocery list, which can be used as a meat substitute in many recipes.
Eggs and Dairy
While not appropriate for a plant-based diet, many ovo-lacto vegetarians do choose to consume eggs and dairy products. If this is an option for you, you'll be glad to know that you can take in plenty of protein with these foods. Enjoy your eggs scrambled with yummy add-ins like veggies or pesto, fry them up, make them hard- or soft-boiled, or experiment with recipes like shakshuka—a red pepper and tomato-based egg dish that goes great with some pita bread. While drinking milk or eating cheese is fine, Greek yogurt is especially high in protein. Eat it on its own, or in any number of ways such as in a smoothie or dip. Add some chopped nuts or seeds to your yogurt to really drive up the protein content t.