Health
6 Ways to Downsize Your Heavy Bag

+

Raise your hand if this has happened to you: While your feet feel fine (thanks, cute-sneaker trend), you've had to take a seat because your purse, diaper bag, or backpack is killing your back. "Carrying something as light as 5, 10, or 15 pounds—especially if you're always carrying it on one side—can throw your body out of alignment," says Dr. Kaliq Chang, a pain management specialist at the Atlantic Spine Center in West Orange, New Jersey.
If you're being honest, you can tell the minute you throw your bag over your shoulder that it's too heavy. Dr. Chang says that should be a warning sign to unload a bit, before you create muscle strain in your shoulder, neck, or back. While it may seem that every single thing in your bag is essential, chances are there are things in there you can live without. Here are some smart ways to travel light.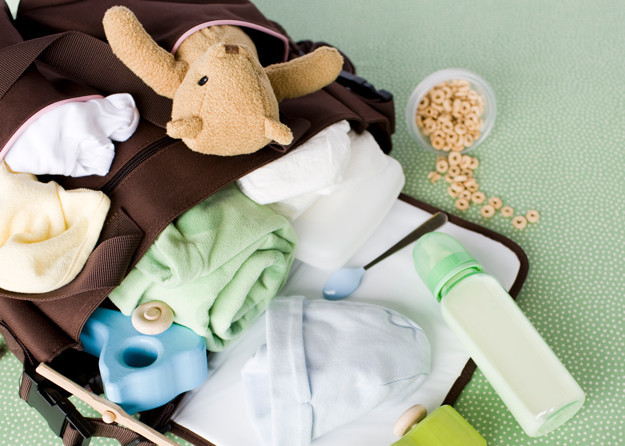 Choose a lightweight bag. Whether you're shopping online or at an old-school brick and mortar (or even from your own closet), you should pay attention to how heavy a bag is. Many websites list the approximate weight of the bag so you can compare styles. IRL, simply lift an empty bag to get a sense of how heavy it is. Generally, the more hardware (buckles, studs, etc.) the bag has, or the thicker the leather, the heavier it will be. Nylon and fabric bags tend to be lighter.
Corral the kids' stuff. Pack the diaper bag for the specific outing, not for eternity. Take only as many diapers as you'll need (plus one for emergency), bring a slender pack of travel wipes, one toy, one binky, and only as much food and drink as your little one little eats in however many hours. Feel like you're still weighed down? Switch to a backpack to distribute the weight more evenly and keep it closer to your spine (and center of gravity), says Dr. Chang.
Make over your makeup bag. Let's be honest—you only ever use one shade on your lips. So no need to tote around two others "just in case." To make your makeup bag even more efficient, cut the lipstick altogether by using a double-duty tinted lip balm like ChapStick Total Hydration Moisture + Tint. As for the mascara, eyeliner, and concealer, work a few extra minutes into your morning routine to apply makeup before leaving the house. Keep only the essentials on you: your favorite tinted lip balm, hand sanitizer (hint: single-pack wipes are lighter than a tube of gel), stain remover, a tampon, and tissues.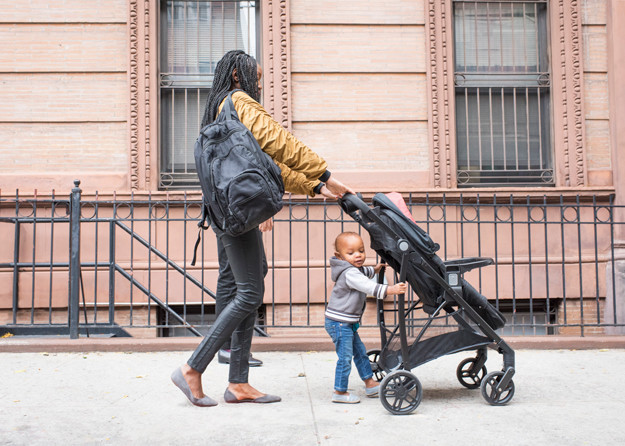 Take out some tech. Need your laptop today? Cool. But are you sure you need your tablet, too? Leaving things you don't really need will lighten your load, without compromising your connectivity.
Streamline your keyring. Housekeys? Check. Car keys? Sure. Remove anything else on that ring—shed keys, keys to the in-laws' beach house, the key from your first apartment, the other five mystery keys you can't even identify… If you don't need it during your outing, don't bring it.
Empty your wallet. Credit cards, loyalty cards, and loose change can really bulk up a wallet. Empty the entire thing, then take a good look at what really needs to go back in. Unless you're saving quarters for parking meters or coin-operated kiddie rides, leave the change in your piggy bank. It might be worth it to get a separate card holder for store credit and customer rewards cards; just keep the whole thing at home unless you're going shopping at those places.
Find other great health and wellness stories at Parents.com/Strive.