Beauty
9 Things Parents Might Want to Carry On The Go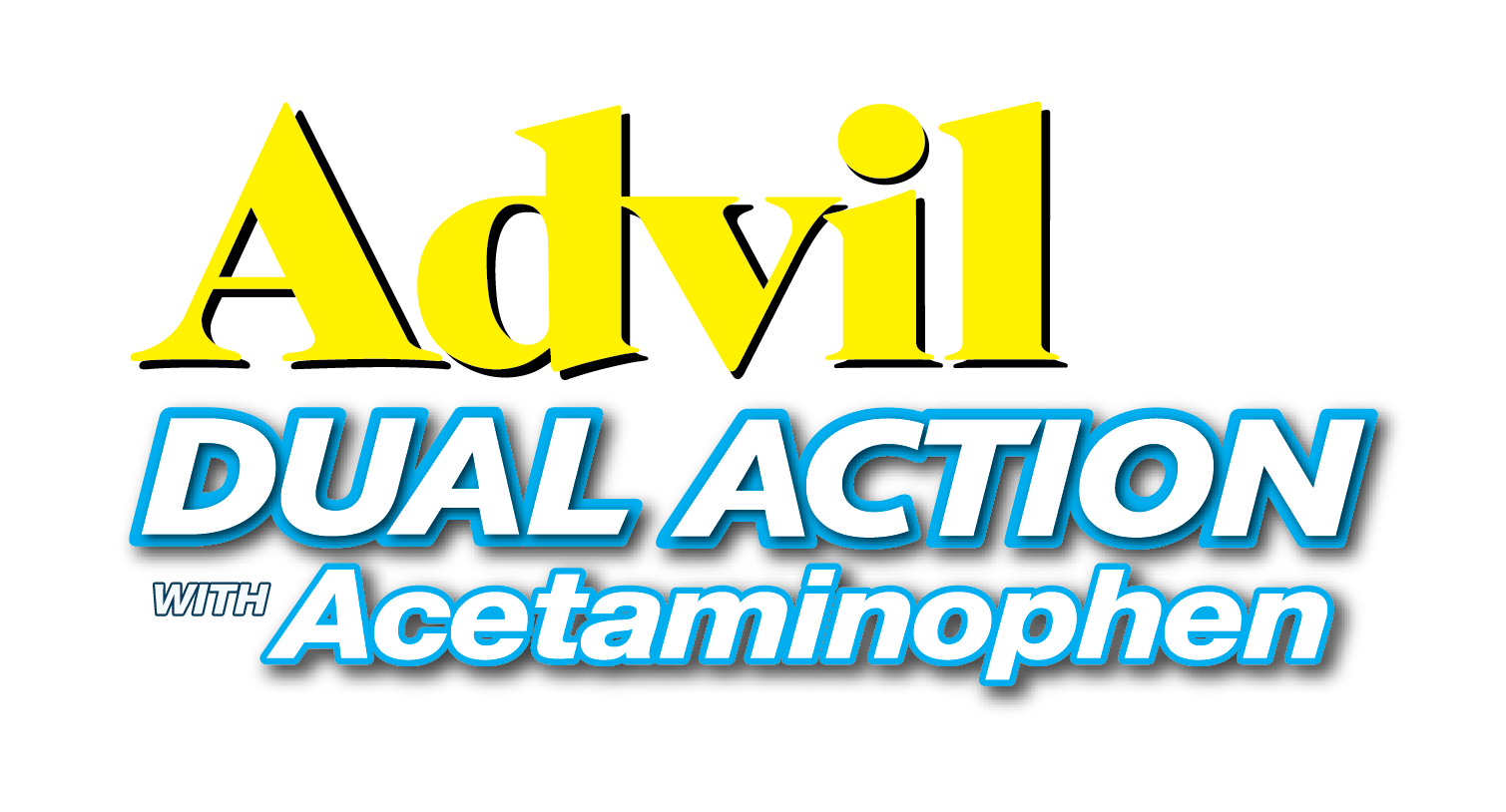 +

Avoid accidents, tantrums, headaches, and more with these essentials.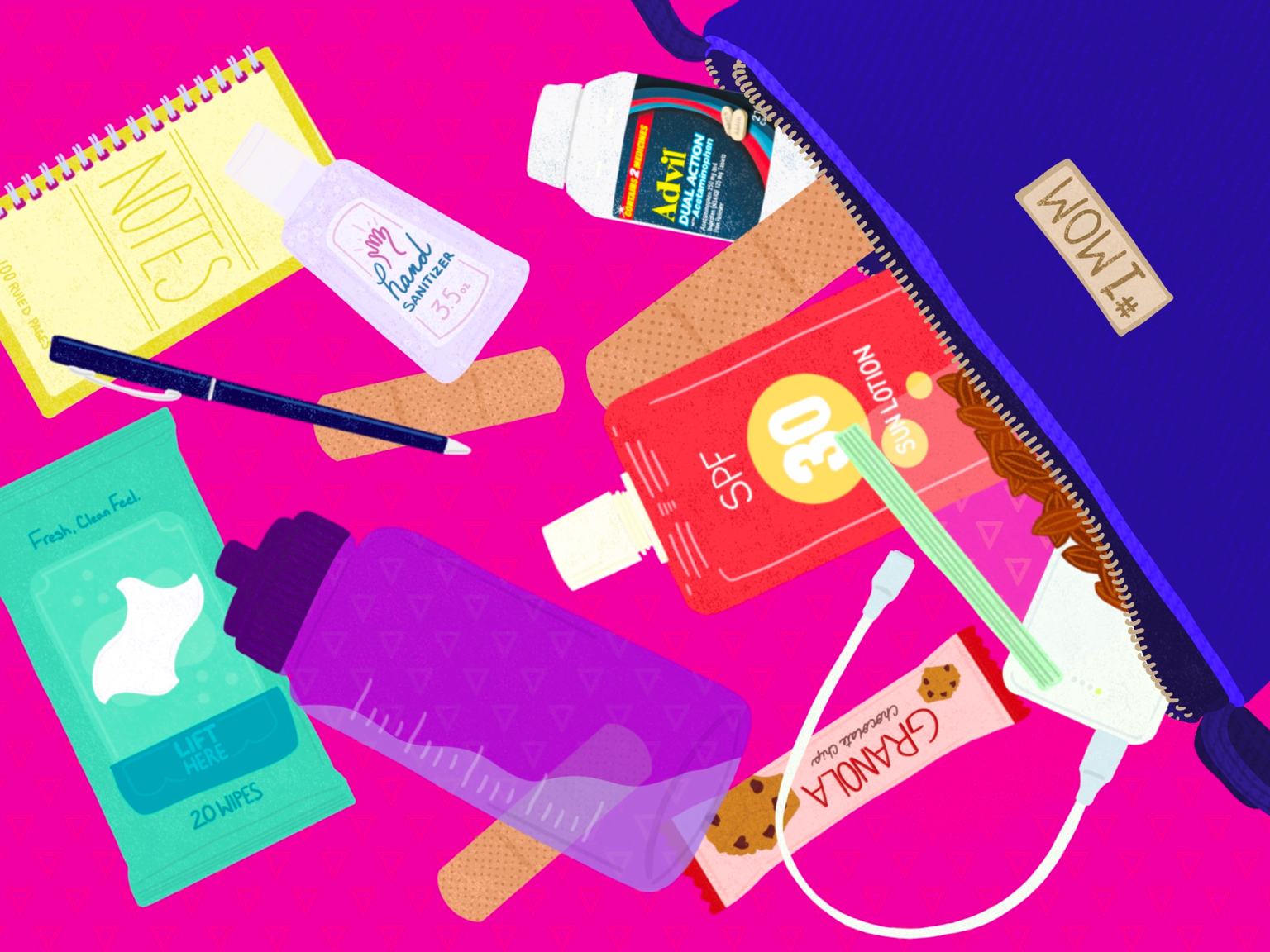 Being prepared is so important when you're a busy parent (I would know — I am one!). Whether you carry a purse (or diaper bag, or backpack), or prefer to keep a "mini parenting station" in your car, being well-stocked with the essentials can prevent a whole slew of little disasters on the go. Next time you're running errands or spending some quality time with the kiddos, we've got a list of things to pack that's guaranteed to come in handy.
Hand Sanitizer
You never know what you or your child might inadvertently touch while out in public. Keep a small bottle or a package of sanitizing wipes on hand to use after touching elevator buttons, door handles, stair banisters, and more. It's a great way to help prevent the transmission of at least some germs.
Snacks
Having easy snacks on hand is key to avoiding hangry tantrums—for your child or yourself. Opt for shelf-stable goodies that are easy to eat on the run, like granola bars, fruit and fruit pouches, or trail mix.
Notepad and Pen
There's no better boredom buster than a small pad of paper with a pen (or other writing tool). If you find yourself waiting in a doctor's office with your child, try entertaining them with a quick game of tic-tac-toe or dots. Or, just pass the pen to your child and let them unleash their inner Picasso.
First Aid Supplies
No matter how careful you are, accidents happen whether it's to your kid or yourself! And when they do, it's always helpful to have some bandages, gauze, alcohol wipes, and other first aid supplies on hand. Consider stocking whichever supplies you generally find most useful—for me, that often also means some antibiotic ointment to quickly treat scrapes and cuts and Advil Dual Action (in case a headache strikes while I'm out with my kids).
Storage Bags
Storage bags of varying sizes always come in handy while out and about. You can toss in half-eaten snacks to munch on later, or use them to store trash until you're able to get to a waste basket. They're also extremely useful for storing dirty clothes or diapers, as well as wet clothes in the event of an impromptu visit to a splash pad!
Portable Phone Charger
There's nothing worse than finally getting to your destination on a family road trip or day trip, only to find your phone's battery has just died. By bringing an extra portable phone charger on the go, you'll be able to double your phone's battery life, guaranteeing you can stay in touch or capture more of life's special moments.
Baby Wipes
While these are a must for diaper changes, they're also handy for other things. Sticky mess on your hands or on your child's face? Break out the wipes! You can also use them to open doors if you don't have sanitizer, gloves, or access to a sink to wash your hands. And while they're great for babies, they're also helpful when you find yourself in a public restroom that's short on toilet paper.
Sunscreen
You want to protect your family's skin year-round, and one way to do this is by making sure you always have a small bottle of sunscreen closeby. While this is a must in the summertime, it's not a bad idea to stock up every season, for anytime you're outside more than a few minutes.
Bottled Water
There's never a reason not to have some water nearby. Whether your kids get thirsty, you have a food spill that needs a little extra cleaning, or you need to take medication while running errands, you can't go wrong carrying a trusty water bottle. Bonus points if that water bottle comes with a fun crazy straw!