Beauty

8 Tips for Getting Out the Door Faster in the Morning
You can get a lot done in the little time you have—just try these tips.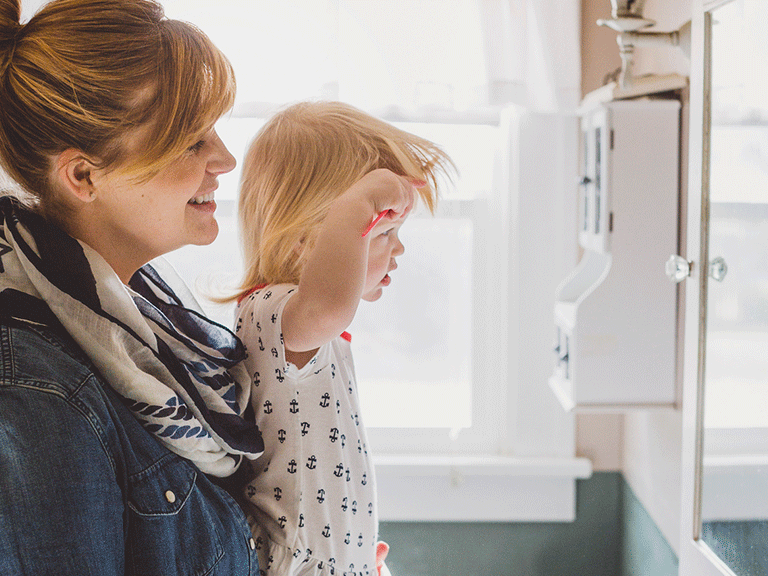 Ah, the morning. That sunshiney time of day when you simultaneously have to wake everyone up, gather breakfast and lunches, walk the dog, make sure everyone's shoes are on the right feet, and get everyone out the door on time. In between getting your family up and ready for the day, you probably have all of three minutes to attend to yourself. Luckily, you can get a lot done in those three minutes if you have the right tricks up your sleeve. Try these on your next hectic morning (so, um, tomorrow):
Erase wrinkles while you wash. Who has time to iron in the a.m.? Hang whatever you're planning to wear on a hook outside your steamy shower for an efficient, effective crease release.
Or clean up the night before. Showering before bed subtracts another a.m. step—important when Every. Second. Counts. Plus, opting for a 10 p.m. shower (when, hopefully, the kids are passed out) means you can (finally) bathe in peace. If you want to use the wrinkle trick above, just pick out everyone's clothes the night before—saving yourself even more minutes tomorrow.
Use multitasking makeup. Rely on cosmetics that do double duty, like ChapStick Moisture +Tint in Merlot, which both hydrates and smooths dry lips and adds a subtle pop of color. Bonus: it can be used as blush in a pinch, too.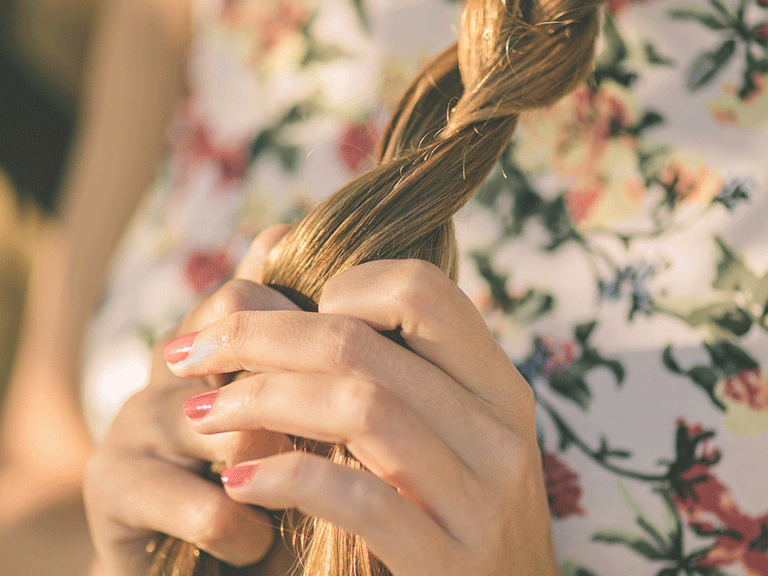 Style while you sleep. To coax waves or tame unruly curls with minimal a.m. effort, braid your hair in a few plaits before bed, then take it out in the morning and comb through with your fingers. Voilà: beachy texture (and no knots!).
Stash lip color, concealer, and mascara in your car (or day bag). Because sometimes you're running so late that grooming in the parking lot is the only option.
Have a default 'do at the ready. Prepare a styling backup plan for those mornings when brushing your hair (never mind shampooing and blow-drying) requires more time than you have. Think: a ponytail, a top knot, a fishtail braid, or a cute hat.
Consider down-shifting your haircut. Now might be the time to try the lowest-maintenance cut around (assuming a crewcut is a no-go): the layered, longish bob. It's easy to blow out and to revive the next day—and it's still long enough to pull back in a ponytail.
Go nude. Keeping eye makeup super-simple and neutral (e.g. a wash of a shimmery shadow close to your skin tone over the lid) allows you to scribble it on in haste—and not worry about precision.
Get more great health and wellness stories at Parents.com/Strive.