Health
10 Moms Share How They Keep Up Their Mental Health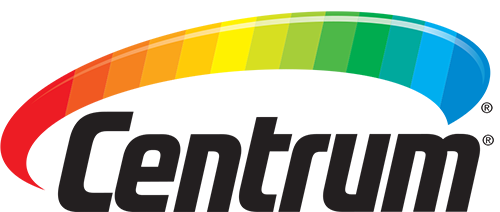 +

It's OK to put yourself first sometimes.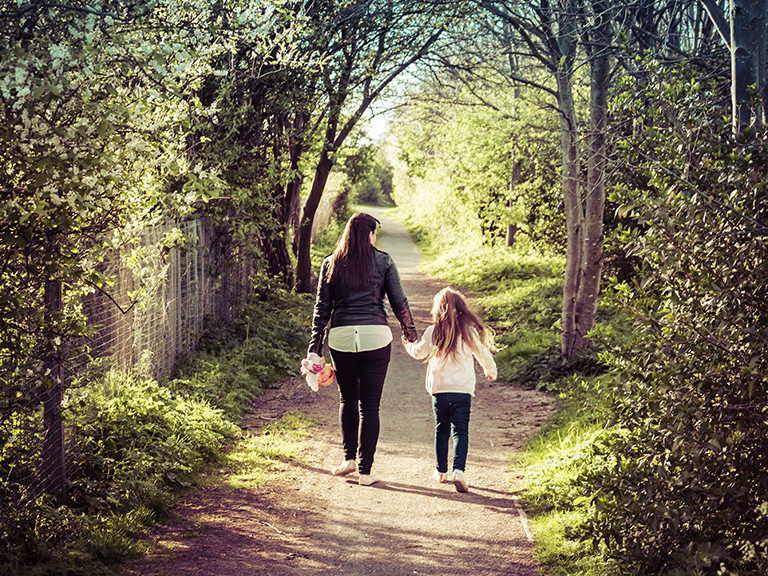 We know one thing is true: Being a parent is incredibly difficult. Yes, it's amazing, rewarding, and exciting—but it's also hard work. You're in charge of at least one other person's life, health, and well-being. It can be all too easy to forget to take care of yourself while you're at it, but all that busyness and stress can take a toll on your own well-being — not just physically, but mentally, too.
The important thing to remember is: you are not alone in this. Below, ten parents share their advice for how they manage to take care of their own mental health while caring for their kids:
"Accept help, even if it's imperfect; otherwise, people will stop offering. Nothing horrible has ever happened to a kid because Grandma put their pajamas on backwards or Auntie gave them some candy. We all have parenting ideals, and while I wouldn't trust my kids with someone who in any way endangered them or really overstepped my rules, you have to let go of the idea that yours is the only way to do things. Let your friends and family help. You need the help, and it is important for your kids to have strong relationships with your friends and families." — Annapurna S., mom to a 14-month-old son
"The best thing for me has been to remember, everything is a phase. So, negatively, the easy times are phases too, but every time it feels like, "oh, this is impossible," it will pass. Things will get easier. And you always feel like you're failing a little. But that's okay. Because every parent is failing a little." — Allison S., mom to a 14-month-old son
"Staying social. Of course you'll go crazy if you're home with the baby waiting for your husband all day. But if you go to lunch with friends and just avoid getting scared of like leaving your house with the baby it's fine and even fun!" — Amy O., mom to a newborn son
"I've regularly seen a therapist and a couples' counselor since my pregnancy. Parenting is full of challenges and amazing moments; when one of my twins says, "I love you, mommy," my heart melts into a puddle. But what's kept my sanity and my marriage healthy is having scheduled time twice a month to vent and rage to a trained professional. My therapist and couples' counselor both do Skype sessions so it's way more manageable than trying to book a babysitter to go to therapy." — Jenn C., mom to twin three-year-old daughters
"Getting enough sleep is something that is totally within my power to address and is completely essential in giving me the perspective to know that I don't have to juggle everything and that I don't need to do it all at once. A good night's sleep is so life-changing, but so rarely prioritized for anyone, not just us moms." — Melanie M., mom to a 7-year-old girl and 3-year-old son
"Surrender some responsibility. [I] allow my partner take charge of doing things for the kiddo, even if it's not how I would do it. The other thing is giving yourself permission to prioritize yourself sometimes. This can be a real struggle with a baby in the mix, and society certainly adds to the feeling that anything a woman—moms, especially—does for herself is selfish and undeserved." — Brandi B., mom to a 16-month-old son
"It took me awhile to accept that I won't stay mentally healthy unless I acknowledge when I'm pushing myself too far. That meant going freelance instead of staying on with a demanding job, a decision I know I am quite privileged to be able to make. This also means sometimes I have to cut corners on parenting. I have the flu right now and it was just my son's birthday weekend. I was supposed to make banana bread for his class last night after throwing him a party. Because no one wants my germs as a present, I took the advice of another mom and bought them (probably less healthy) muffins from Trader Joe's." — Whitney F., mom to a four-year-old son
"I go to Body Attack and Body Combat three times a week to clear my head." — Kate K., mom to 4-year-old daughter and 7-year-old daughter
"During the first year of my daughter's life, I really made an action plan for how I would use any downtime at work. I would always have a book cued up on my iPad and read for 10 minutes while waiting for lunch or on the subway. It was really helpful to be 'doing' something rather than just have that time be wasted." — Anna D., mom to a 3-year-old daughter
"The greatest gift to my sanity has been finding a group of like-minded local mothers with kids around the same age. We met in a music class when our kids were babies, and we text pretty much daily. My "Momfia" (as we call ourselves) offer advice, help out in emergencies, babysit for each other, and make each other laugh. I would be completely lost without these incredible women." — Adrienne B., mom to a 4-year-old daughter
Get more great health and wellness stories at Parents.com/Strive.