Health
How This Mom Balances Parenting and Working from Home

+

It's no easy feat to juggle the demands of parenthood and a full-time job—all without childcare. This mom's tips may help make things easier!
There's a reason why people prefer to separate working and parenting into different times of the day: It can feel close to impossible to do both at the exact same time.
Christine Michel Carter used to be one of those people. She recently found herself juggling a full-time job as an author and marketing strategist and being a single parent to 9-year-old Maya and 5-year-old West. But after a rocky start, she found a groove that helped keep herself and her kids happy and productive. Below, Carter shares some of the tips that made the biggest difference for her.
Give your older kids a chance to shine.
Carter's 9-year-old ended up having to do a lot of her schoolwork unsupervised, which turned out to be a good thing. "I had my own conference calls and work to do and I needed to be on the virtual school calls with my son," Carter says. The hard work for Maya paid off and she ended up getting into her school's gifted and talented program next year all on her own. "I let her know I was there for her if she needed me, but I needed her to take on that autonomy and handle her assignments," Carter continues. "She truly rose to that."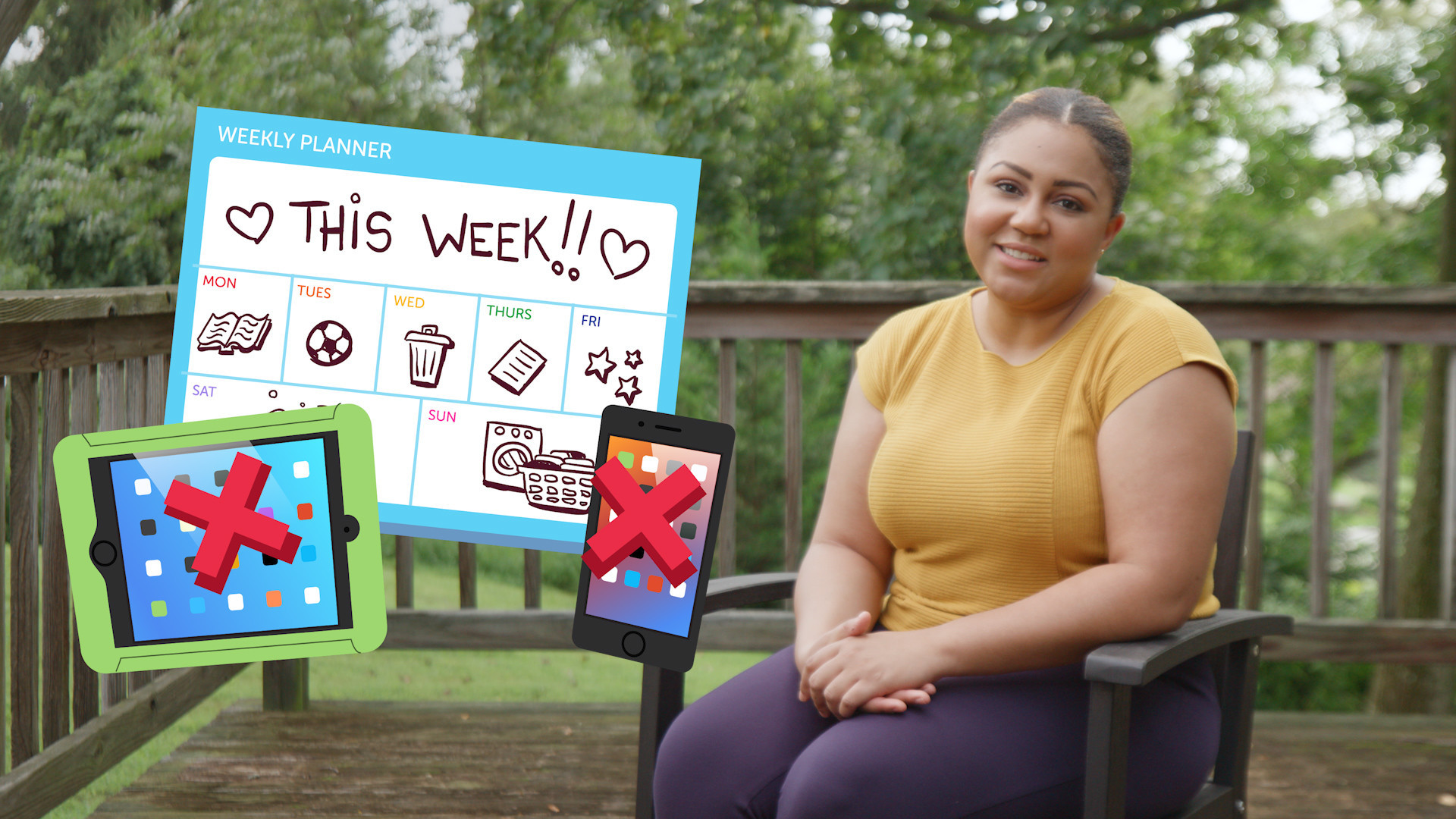 Find a new time to focus.
Gone are the days of uninterrupted hours to devote to work. If your company allows for flexibility, try to work around your kid's schedules and focus on the hours you're most productive. "I knew I was more productive in the morning, so I woke up earlier and did strategic thinking or execution of projects then," says Carter. "I had to get things done in the morning and then could devote time to my kids' needs and the house later in the day." Just be sure to give your boss a heads up about your situation.
Use chores to keep kids entertained.
When it comes to doing things around the house and keeping her kids busy, Carter loves to kill two birds with one stone. "I'm a huge proponent in delegating to children," she says. "West helps with sweeping, spraying down tables, making beds, and putting toys away. Maya is like a mini-me, she does so much with cooking and cleaning." Not to mention, assigning chores for your kids gives them more responsibility! Once they're done with their do-to lists and you're done with work, you all have time to have fun together as a family.