You know you're supposed to take the time to care for yourself, but when you're a parent, it can seem impossible to find that time. But you may be surprised by how much you can squeeze into your lunch break, even if you only have 30 minutes. Try some of these quick tricks—none of which involve a gym membership!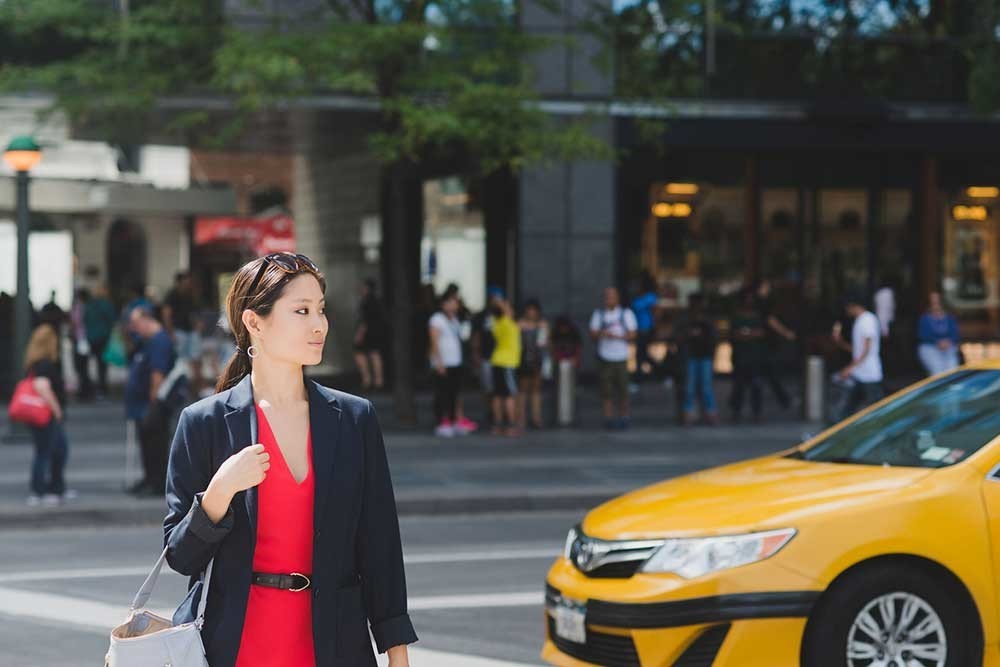 Go out of your way for lunch. Instead of hitting the company cafeteria, grab your salad from the cafe that's a brisk 10-minute walk away—your walk there and back each day will get you 20 minutes of the recommended 150 minutes of exercise you should aim for per week. If you prefer to pack your lunch, or there's nowhere nearby to grab food, there are plenty of ways to get moving for 10 to 20 minutes: Take the elevator to the lobby of your building, then walk up the stairs to the top floor; speed walk around a nearby neighborhood or indoor mall; or go ahead and drive to get lunch—but park in the spot farthest from the entrance, or even a block or two away.
Pump up your water. You're good about drinking enough water, but that plain taste all day gets boring. Support your immune health by adding great-tasting supplement like Emergen-C Probiotics+ to your next glass. It comes in great natural flavors like orange and raspberry, and contains two of the most studied strains of probiotics to support your microbiome (plus a boost of vitamin C!).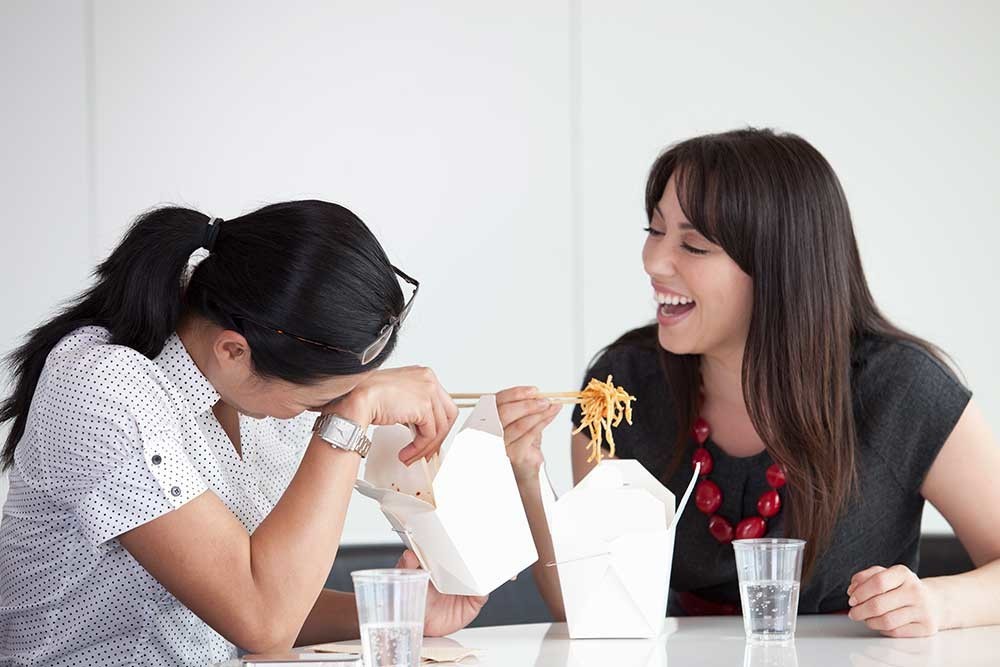 Talk to people. If you work from home or for yourself, it can start to feel isolating when the only living being you have to talk to all day is the dog. Research has shown that interacting with people—even ones you're not close with—may improve your well-being. Make standing midday phone dates with your mom or friends to catch up. If you work in an office, step away from the chat program and eat lunch with your colleagues face-to-face.
Take a breather. A review of 47 meditation studies found that mindful meditation programs may improve anxiety and stress. You don't need to devote an hour in a quiet room to meditation—you can do it whenever and wherever you go. Try blue-dot meditation, which you can do for a few minutes or even just a few breaths.
Put away your phone when you start eating. It's hard to avoid snacking all day at work, especially when doughnuts and birthday cakes seem to pop up around the office more frequently than meetings. But it turns out that focusing during your meals (rather than being distracted by, say, responding to emails on your phone) could help. A review of studies found that paying attention to what you're eating during a meal can help you avoid overeating and snacking later.
Tone while you wait. Whether you're riding the elevator, standing in line for a cup of coffee, or in a standing-room-only meeting, there are tons of opportunities throughout the day to sneak in some quick (and subtle) strength-training. Try doing calf raises or flexing your abs or glutes. Spending your lunch on a conference call? Grab items on your desk (like your mug) as a light weight to do biceps pulses. It's like your own personal barre class—right at your desk.
Get more great health and wellness stories at Parents.com/Strive.