Fitness
6 Apps That Will Change Your Fitness Routine
+

No time or gym membership? No problem.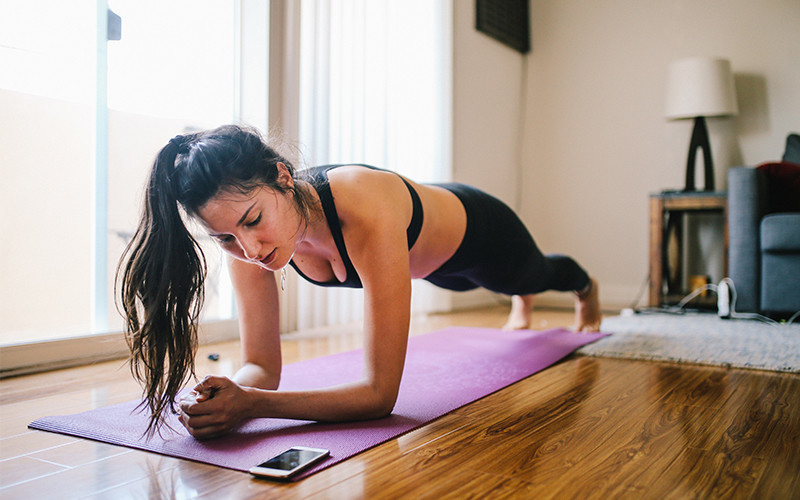 There are a ton of workout apps that can get you moving right at home. They can also get results: A survey found that people who said they used fitness apps exercised more than those who didn't. According to the study of 726 people, those who said they used apps were also at a healthier weight.
Whether you're in the mood for a sweaty cardio session or a relaxing yoga flow, there are workouts for you—some of which take only 10 minutes. Below, six must-have fitness apps to download now.
Nike+ Training Club (free): With more than 100 different workouts, this app has something for everyone. Choose one based on your goal, such as strength or endurance, or the type of exercise, like yoga. The instructors are Nike trainers, and sometimes athletes or celebrities.
Yoga Studio (free to download; $1.99 a month): Get your om on with this app, which features 65 different yoga classes. They're sorted by level (beginner, intermediate and advanced) and length (30, 45 and 50 minutes). Thanks to the high-definition quality and teacher commentary, you'll feel like you're in a studio.
Freeletics Body Weight (free): Don't have any exercise equipment at home? No problem. This app's exercises use only your body weight to shape up. Choose from more than 900 workouts, which take 10 to 30 minutes.
Sworkit (free): Whether your goal is to get leaner, fitter or stronger, this app can help. You can choose from one of the premade workouts or build your own from the library of exercises. Plus, one study of 30 different fitness apps found that Sworkit came out on top for the American College of Sports Medicine's training guidelines.
30 Day Squat Challenge (free): Keep your workout simple with this app. Every day, you'll do a squat routine. There are 13 variations of the move and the routine gets tougher as you get stronger. The app also tracks your progress so you stay motivated.
Fitstar Personal Trainer (free to download; $7.99 a month): Hundreds of exercises, step-by-step coaching, and your own music soundtrack keep your workouts feeling fresh. If you own a Fitbit, this app syncs to it and uses the info to personalize your workout. For example, if you ran 10 miles last week, it may suggest exercises to stretch and strengthen your back and legs.