4 Snuggly Ways to Keep Your Newborn Cozy
Nothing is more adorable than a newborn, swaddled in a blanket, fast asleep. (Ok, except maybe a baby in footie pajamas…) From naps to car rides, try these 4 smart tactics for keeping your baby cozy and warm.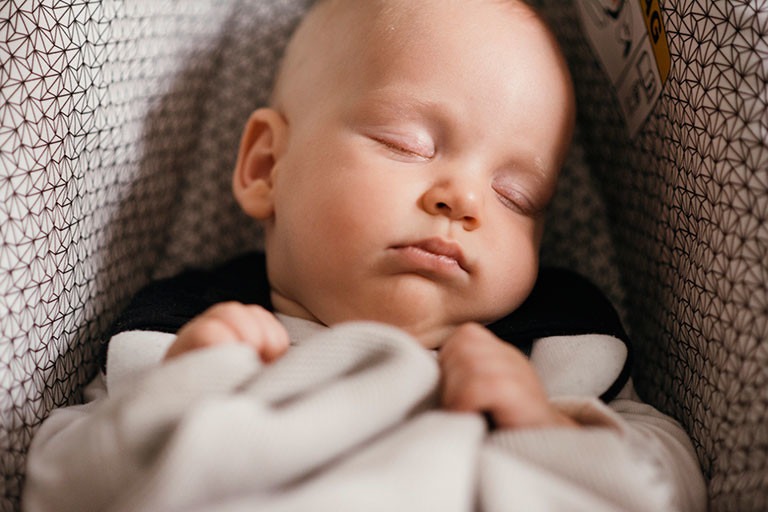 Cozy up the car seat.
Rather than wriggle her into extra layers when you leave the house, only to immediately wriggle her back out of them at your destination, outfit the car seat with a comfy custom cover or blanket that lets you click her in, as-dressed, and go. Pick the version that matches your climate. Options include light ones that snap to the carry-handle, warmer ones shaped to tuck and snuggle up around seat straps, and ultra-plush versions that zip totally closed, for maximum warmth.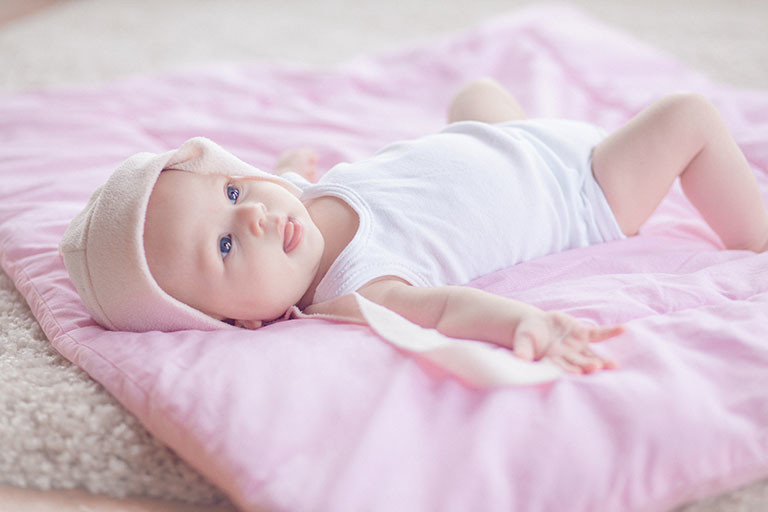 Wash all baby items in laundry detergent that's made for them.
If the hat, towel or footie PJs meant to keep your baby cozy and warm instead irritates their precious skin, it completely defeats the purpose. Dreft purtouch laundry detergent is specially formulated to be gentle on baby's skin. Also, don't forget the importance of pre-washing to help remove potentially irritating dirt or dyes on the new clothes.
Use wearable blankets instead of regular blankets.
Since blankets at bedtime are a big no-no, says the American Academy of Pediatrics (AAP), use a swaddle or a sleep sack (aka wearable blanket) on top of cozy footie pajamas. It's a genius way to keep your baby nice and warm while protecting him from getting tangled in blankets. The one you use is a matter of preference—your Baby's, of course. Some like being swaddled up nice and tight, while others prefer the movement a sleep sack allows. Try each, then invest in the one your baby prefers.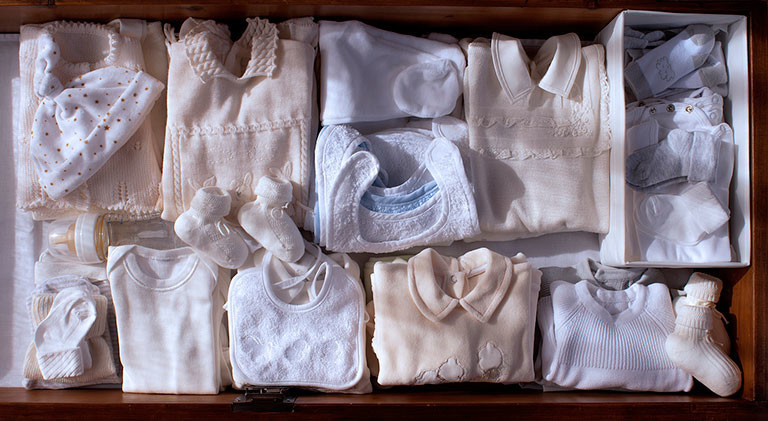 Cover that little head.
Babies lose heat as much as four times more quickly than adults do, and a lot of that heat escapes through their heads. Be sure to cover your baby's with a soft, right-sized hat when it's the least bit chilly out—you may need one with a chin-strap to help keep it snugly on. And use a fluffy, hooded baby towel to prevent heat loss post-bath (and for cuteness reasons, too).
Learn more about caring for your newborn, including bathing, trimming nails, and washing baby's clothes here. Then click here to learn more about Dreft purtouch -- from the #1 pediatrician recommended baby detergent brand.