Rain, Rain, Don't Go Away: 15 Rainy Day Activites to Enjoy With Kids

Provided by Horizon Organic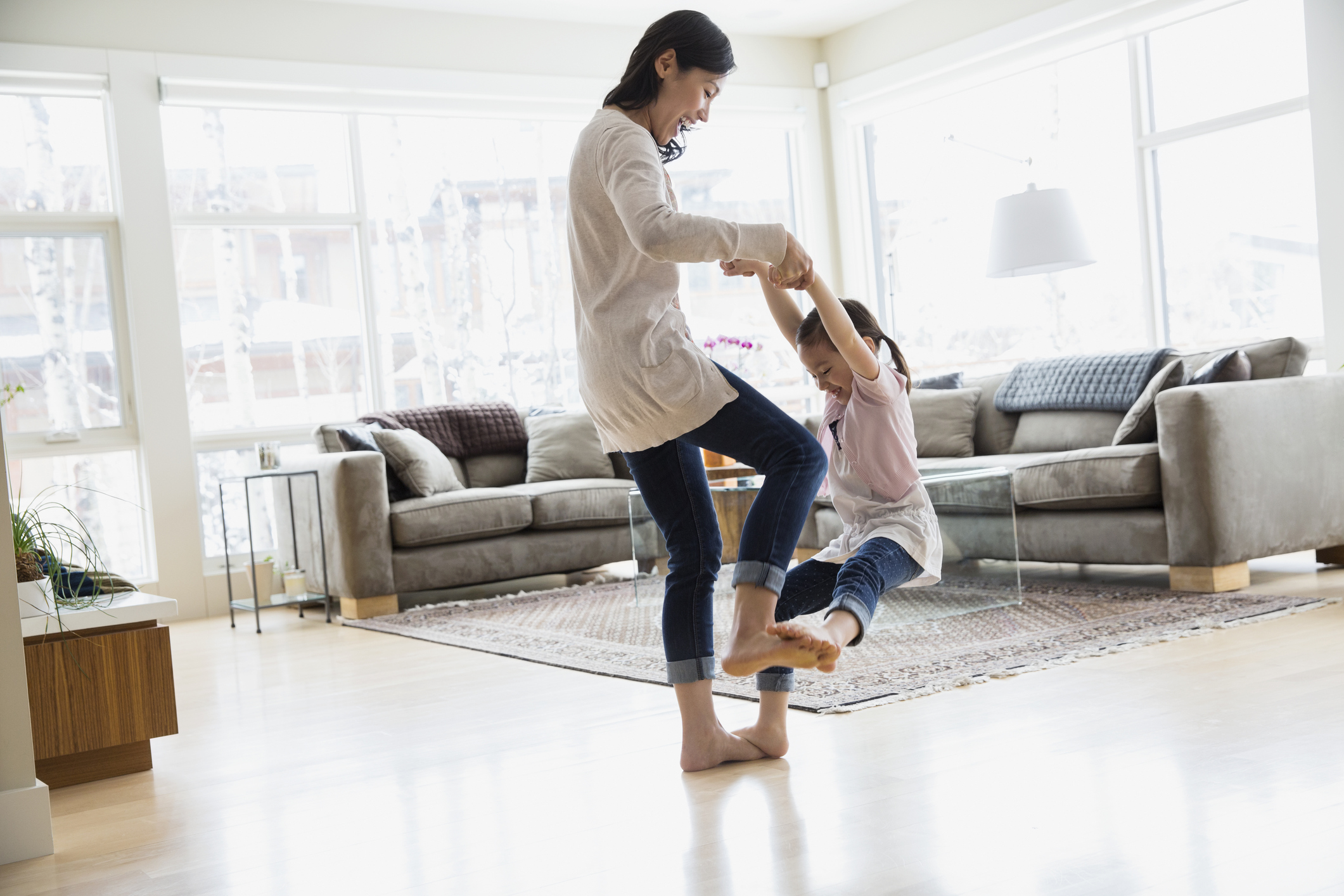 Bummed you finally scheduled some time for family fun, but the weather isn't cooperating? Don't despair! You'll actually want the sun to stay hidden so you and your kids can enjoy these fun rainy day activities.
1. Break out the board games. Prepare for a marathon competition of classics like Monopoly and Chutes & Ladders as well as any popular new releases you have in your collection. Winner gets to choose the next game!
2. Create a puppet show. Whether you have store-bought ones in your toy chest or craft your own marionettes, sock puppets, or paper finger puppets, your family can spend hours designing your own characters and stories and putting on performances for each other.
3. Plan a spontaneous adventure. Just because it's raining doesn't mean you have to stay indoors. Use Horizon Organic's Urban Pastures experience, an easy-to-use, convenient tool that helps you find real-time, kid-friendly activities near you—and that your family can enjoy regardless of the weather conditions.
4. Go to a museum. Been meaning to check out the latest exhibit? Now's a perfect time to explore your town's local arts and culture.
5. Bust a move with a dance party. Kids starting to get stir-crazy but it's nasty outside? Put on your grooviest duds, turn down the lights, and turn up the tunes. It's the perfect time to master your whip and nae nae.
6. Bring out the coloring books. You know that at least half the pages in the stack have nary a mark on them, and you've probably got some adult coloring books of your own to pretty-up! Get to work transforming them into your own personal masterpieces. Pro tip: Challenge your kids to make them as silly as possible. Green skies? Polka-dot horses? The only limit is their imaginations!
7. Make a mess. Whether it's not warm enough to go stomping in puddles or you're just not keen on causing a laundry disaster, getting dirty in the bathtub makes for easy clean up. Set up au naturel or bathing-suit-wearing kids with shaving cream, bathtub paints, and bath crayons. Then just rinse and repeat. (Got any glow sticks? Turn down the lights and throw them in the water for a disco-style art party.)
8. Go "camping." Build a tent or fort out of blankets and chairs (or set up an actual tent if you're super ambitious) and pack flashlights, snacks, and books for hunkering down. Blanket forts also transform nicely into "igloos" with a little suspension of disbelief—something kids have in abundance. Pretend to hunt for polar bears and go ice fishing.
9. String up a "laser" maze. Zig-zag some yarn or string between hallway walls to create a DIY version of those high-tech laser security systems. Send your child on a special op to retrieve the "package" at the other end of the maze—don't tell them what special treat you've put inside!
10. Practice yoga. Craving a little enlightenment? Toddlers and teenagers and everyone in between can stretch their bodies in this (relatively) quiet activity. Check out some kid-friendly poses as well some partner poses parents and children can do together.
11. Host an indoor picnic. Throw down comfy blankets (or beach towels) on the living room floor and settle in for a full meal or a simple snack, like some Horizon Organic Snack Grahams and Organic Cheddar Cheesy Deluxe. The novelty of not being required to sit nicely at the dinner table will be mind-blowing!
12. Go to the movies. A trip to the movie theater, complete with a stop at the concession stand for popcorn and treats, is likely to get a chorus of "Yippees" from kids of all ages. Can't agree on what to see? Put the options in a hat and let the youngest family member pick the winner.
13. Create an in-home theater. Nothing playing at the local cineplex that you want to see? Set up chairs or floor pillows in the living room, turn off the lights, dish out the popcorn, and cue up the Netflix.
14. Collage a crazy picture. Gather old magazines and catalogs and let your kids find and cut out (with safety scissors and/or your help) pictures of animals, food, babies, cars, or whatever they want and then arrange and glue them on construction-paper backdrops to make silly collages.
15. Have a letter-writing party. Teach kids the lost art of letter writing with actual pencils and paper. Preschoolers can dictate letters to older sibs or moms and dads, and then draw a picture on the other side for Grandma, Grandpa, and out-of-town friends. Older kids can practice their handwriting skills and proper grammar—and ask their new pen pals to write them back. Checking the mailbox will become their new favorite pastime.