This Checklist Will Get Your Family Road-Trip Ready

As long as you have a car fully stocked with gas, games, and—most importantly—snacks, your family road trip will be a success.
Entertainment
When kids inevitably go down an "are we there yet?" spiral, distraction is key. Be ready with a slew of ideas to keep boredom at bay.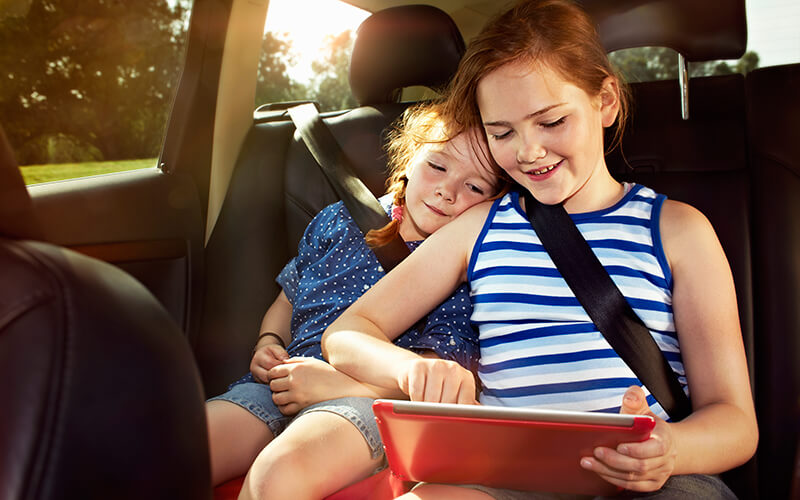 Tablets and phones, fully loaded with educational (more-or-less) games and kid-friendly songs and movies.
Chargers, to keep those devices going. And because chargers often go missing, get in the habit of doing a charger check every time you change locations.
Handheld games and cards. If your kids get carsick while looking at a screen, have a few non-device games ready.
Noise-canceling headphones. For the parent in the passenger seat who's taking a much-deserved break.
Batteries. For headphones, flashlights, and more.
Coloring books and crayons. Surprise your kids with new pages to color by printing out coloring pages. TK DETAILS from TK.com.

Food
A road trip without snacks is like a library without books. Here's your snack game plan:
Small cooler and ice packs. A big cooler can be hard to stash in an accessible place, so use smaller coolers or lunchboxes with ice packs strategically around the car to spare yourself from rummaging around the vehicle while trying to keep your kids' "hanger" at bay.
Sandwiches and sandwich fixings. Prepare the first round of sandwiches, and bring extra bread, meats, cheeses, and condiments so you can assemble fresh ones in days to come.
Snacks. Think simple, flavorful, and plentiful. The ideal snack is a little sweet, a little savory, and very crunchy—like Cinnamon Toast Crunch™ packed in individual bags. Other ideas include trail mix, apples, carrot sticks, and sliced green peppers.
Drinks. It can be easy to forget something as important as bottles of water. Stock up on them and any other beverages your family likes. (Just remember, the more you drink, the more pit stops you'll make.)

Toiletries
These tend to be the last items packed and the most often forgotten. Be prepared with everything you might need, and you'll avoid last-minute trips to the expensive resort gift store.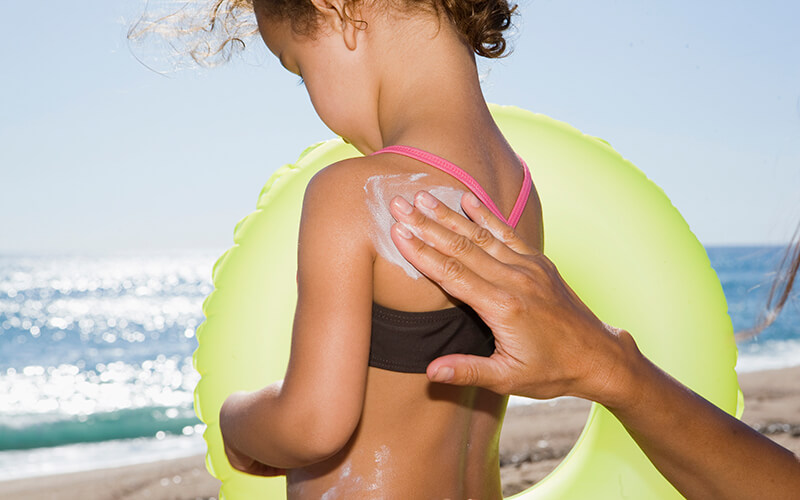 Bug spray. 'Tis the season.
Extra toothbrushes and toothpaste. Toothbrush dropped in the toilet? Your kids forgot to pack the one thing you left them in charge of? Not an emergency when you have a couple of extras.
Your kid's soap. Best not to take a chance on the hotel brand, especially if your child has sensitive skin.
Sunscreen. Bring a big bottle for the room, and a smaller one for on-the-go application.
Soothing after-bite lotion and aloe. In case the sunscreen and bug spray weren't 100 percent effective.

Emergency Supplies
As a parent, you are not only a travel agent but an on-call nurse and all-around problem solver. Make your life easier by being prepared for any situation.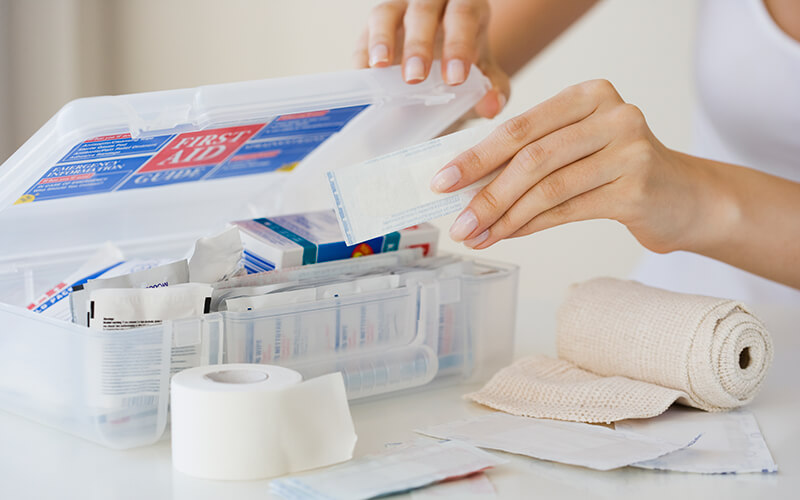 First-aid kit. This is a given, but be sure to include antibacterial cream and butterfly bandages in case of deep cuts.
Numbers for poison control and kids' doctors. Make sure your phone is updated with all the important numbers you might need.
Name and address of the local emergency room. Just in case.
Clothing and Gear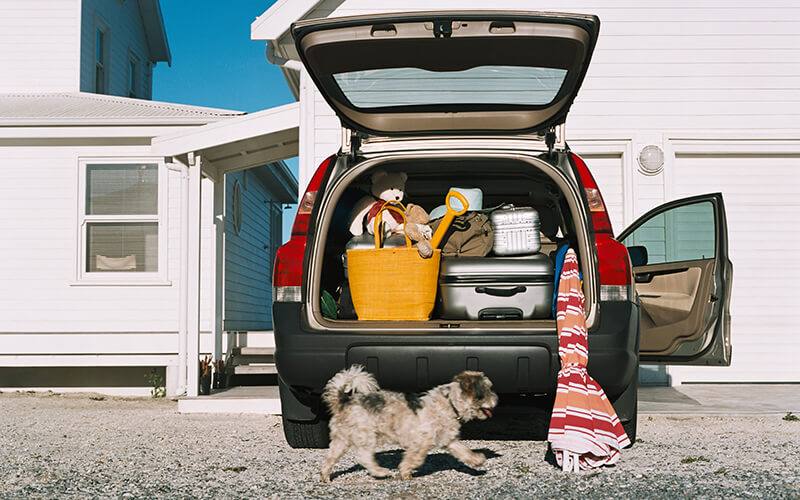 On-hand clothes. Have a change of clothes in each of the kids' backpacks for easy access, so you don't have to go rummaging in the suitcase if there's a quick spill (or accident).
Laundry bag. Designate a bag for dirty clothes.
Swim gear. If you're traveling to a beach or pool, remember goggles, beach toys, sun hats, and rash guards.

Pack up and go with Cinnamon Toast Crunch™, fueling your family fun this summer.