5 Fun Ways to Celebrate Halloween (Beyond Trick-or-Treating!)

Provided by Hershey's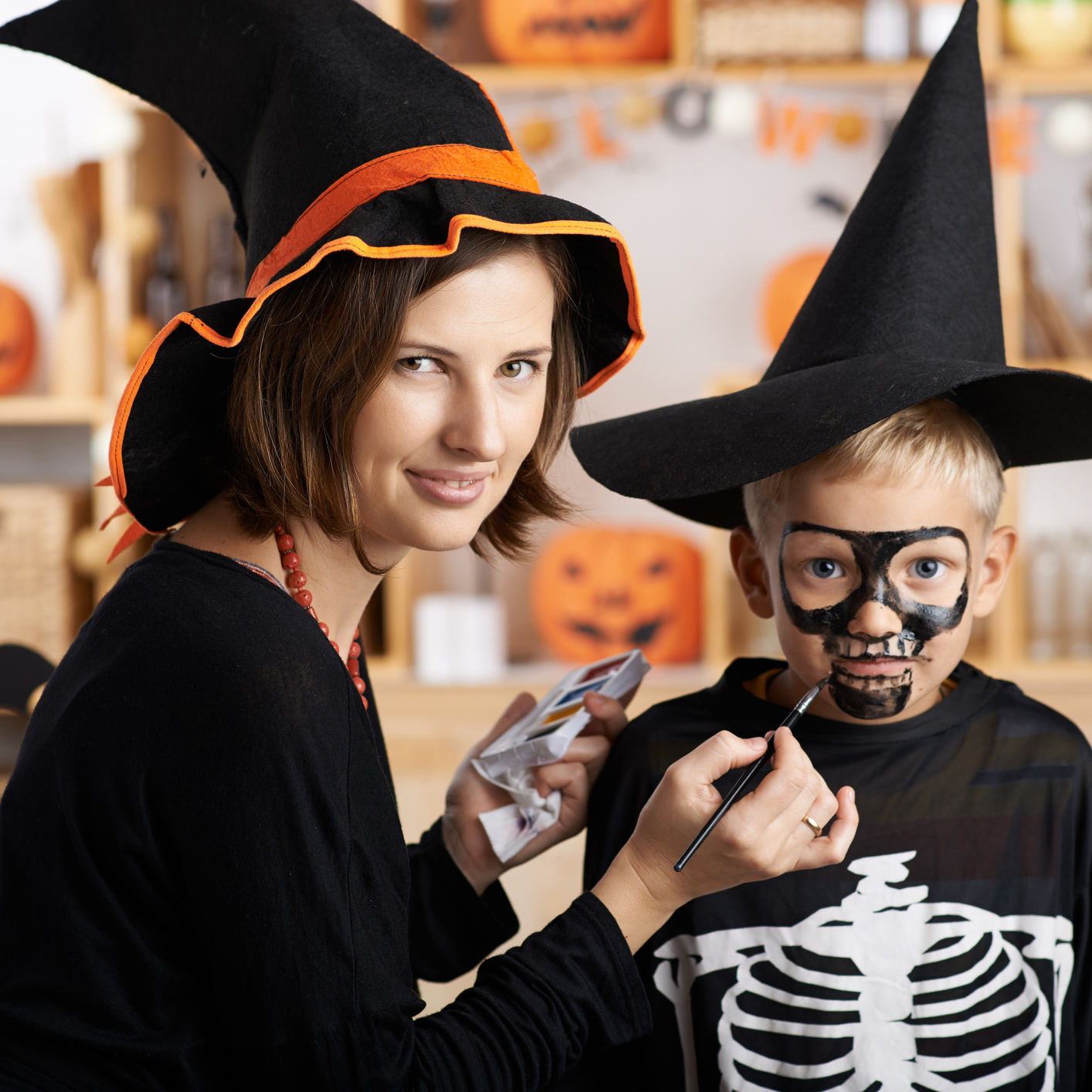 Sure, the nighttime house-to-house haunting is a blast, but why limit the fun to just trick-or-treating? Try one (or more!) of these ideas (brought to you by your favorite Halloween candies—REESE'S Peanut Butter Cups, KIT KIT ®bars, and HERSHEY'S milk chocolate!) to make this Halloween even more spooktacular.
1. Go "boo-ing." Participate in this good-natured, Halloween-inspired version of "Ring & Run" to spread some sweetness door to door this fall. Knock or ring the doorbell of neighbors and friends and, instead of just running away, leave a small orange bucket of treats—like an assortment of HERSHEY'S MINIATURES candy and some little toys—on the unsuspecting residents' doorstep. Tuck in a note explaining the rules to those who you've "booed": They should put a sign on their door saying they've been booed, and pass on the fun by delivering treat buckets to two more houses. Let the joy spread!
2. Host a spooky bash. Bring the Halloween fun in from the sidewalk and host a costume party with candy, games, and crafts. The kiddos can decorate mini pumpkins—real or fake—and bob for doughnuts by trying to take a bite out them while they're suspended from strings without using their hands! Let kids fill their trick-or-treat bags by demolishing a Halloween-themed pinata and gathering up the candy that spills out. You can also have the kids do a mini costume parade through the house—or around it! End the night by telling a progressive ghost story with each kid adding a new sentence to the tale.
3. Set up a haunted house. An age-appropriate haunted house can provide just the right fear-factor fun for kids. Swap out your usual porch light with an orange bulb for a ghostly glow outside, and suspend black and orange streamers over the doorway to welcome party-goers inside. Hang glow-in-the-dark bats, ghosts, pumpkins, and spiders from the ceiling, so when you temporarily cut the lights, little ones are awed by the eerie display. Next, have kids head to the gross-out buffet: fill separate bowls with baggies of pudding, cold pasta, and peeled grapes, then cover each bowl. Have kids take turns closing their eyes and sticking their hands into the bowls to feel the different "body parts" in each one. Of course, at the end of the night send each kid home with a little goody bag full of candy. (Who can resist those TWIZZLERS twists?!)
4. Organize a trunk-or-treat. Instead of going house to house on October 31, go car to car! Invite friends, family, neighbors, and community members to decorate their car trunks in full Halloween style and fill them with games like bean-bag tosses and bobbing for apples, activities like face painting and pumpkin decorating, and—of course—candy! Have everyone line up their cars in a large driveway or church parking lot, pop the trunks, and let kids go crazy.
5. Plan a "Halloween Hunt." Let kids trick or treat in your backyard by hiding sweets or small toys there, and then send them on a scavenger hunt. Children can go on the candy quest during the daylight hours, or hand out flashlights for an after-dusk sugar quest. Kids can wear their costumes for the search, and they can look for as long—or as little—as they want. Perfect for little revelers!