9 Cool Discoveries Kids Can Make On a Princess Cruise

Provided by Princess Cruises
Your kid's on vacation, but that doesn't mean the learning has to stop!
Vacations are supposed to be filled with fun, relaxation, adventure, and…learning?! Actually, yes—when you're on a Princess cruise! Whether your crew is headed to Alaska, St. John, Scandinavia, or another cool port of call, you may be surprised to learn that, well...learning is a big part of what kids age 3-17 will do on a Princess cruise. The Discovery at Sea enrichment programs deliver teachable moments through fun onboard activities themed around some of Discovery Channel's most popular series. The hands-on, immersive nature of the activities (many of which tie in to that sailing's destinations) makes it much more likely that what your kids learn will stick with them. Here are just a few of the typical discoveries waiting for young guests: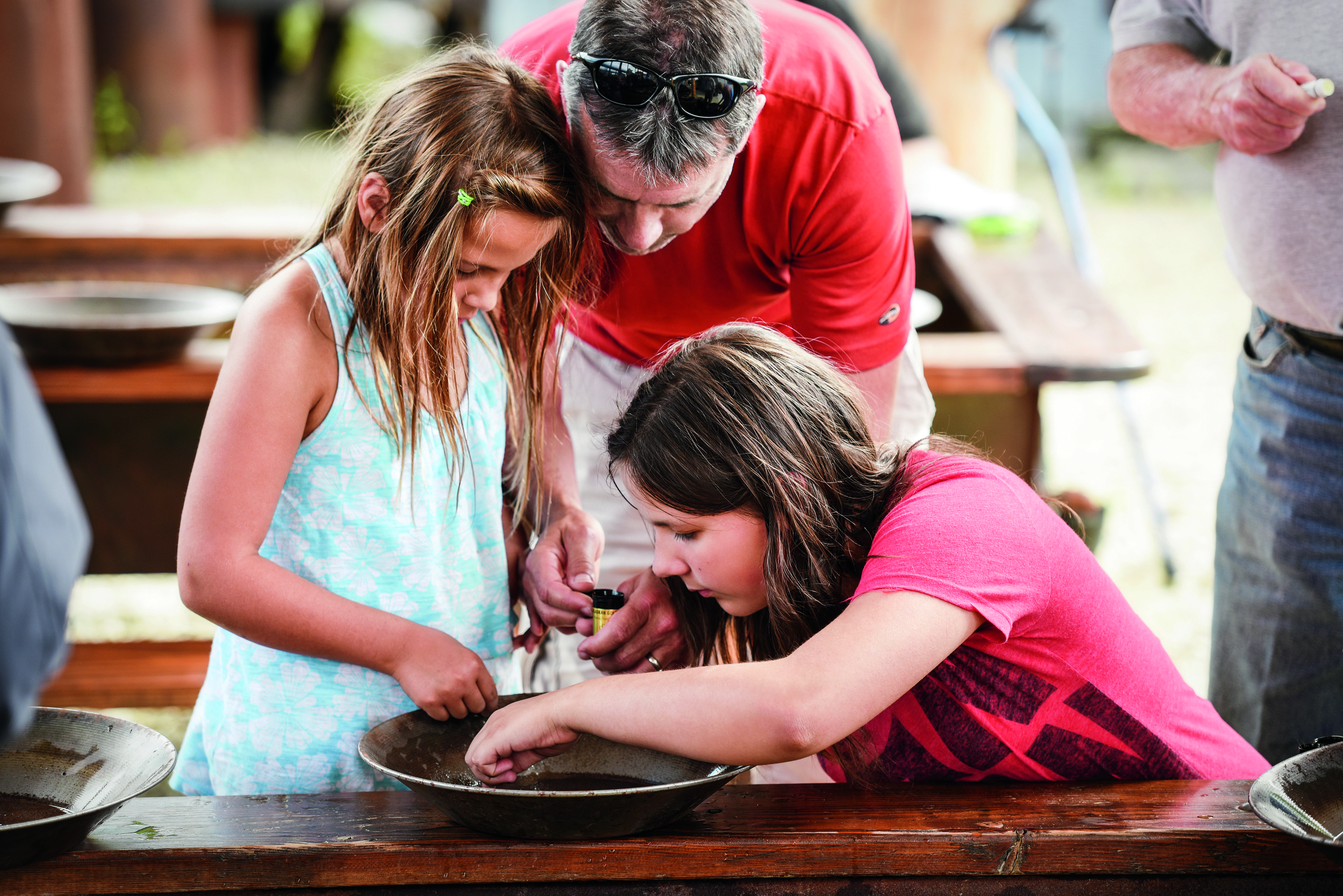 1. Sharks aren't the vicious man-hunters they're made out to be. If your kids (and you!) have wished Shark Week could be Shark Month, you'll be happy to know that Princess has designed a bunch of activities and games that will teach your whole family about the misconceptions about and realities of these intimidating fish (nope, they're not mammals). You can even investigate mysterious Caribbean sharks on an interactive scavenger hunt, kick back with Shark Week programming on stateroom TVs, and craft shark teeth necklaces.
2. Pirates probably wore eye patches to keep night vision in one eye. Such were the quirky and fascinating myths that the team on MythBusters would systematically evaluate and debunk, or not. Young fans will definitely want to try their hands at busting and proving urban legends through challenges, featuring former host Tory Belleci, that teach the scientific method.
3. How to survive in the frozen wilderness. If you're cruising up to Alaska, two family programs are well worth looking into. In Survive Alaska, kids will invent tools to survive in the harsh environment of "the great land." In Alaskan Explorers, they'll hunt for clues to the connections between Alaska's native animals and the people who live there.
4. Squid have three hearts, and move through the water tail first, not head first. Get your squid anatomy facts down in Animal Planet's Just Squiddin' Around program.
5. Why the Hawksbill sea turtle is endangered. The Animal Planet endangered species activities will help kids understand the importance of protecting our world's creatures and their habitats. Your child can make Animal Planet puppets, masks, and paintings, all reflecting the wildlife of the region they're sailing to.
6. How to build a stomp rocket. Budding astrophysicists (hey, you never know!) can create their own air-powered craft, or construct a solar system, in programs inspired by the Science Channel.
7. Engineer a way to better track a school of fish. Those who can't get enough of the challenges faced by the crews in The Deadliest Catch in their pursuit of Alaskan king crab can sign up for The Greatest Catch program, where they'll design their own invention to help marine biologists, oceanographers, and fishermen demystify the ocean depths—at least a little.
8. Get a firsthand look at how a massive shipboard production comes together. In the spirit of How It's Made, take a backstage tour and see how Princess production shows are brought to life far from land.
9. What Alnilam, Alnitak, and Mintaka are. If you take part in the Science Channel stargazing program, a Princess stargazing specialist will teach you, from the top deck, how to get your geographic bearings and identify the major constellations, as well as give you a primer on the folklore of the constellations—plus little-known facts about our universe. If you live in a major metro area, where it can be tough to make out much in the night sky, your kids will be wowed—and quite possibly intrigued enough to continue learning about space on their own.