These strategies will help your family manage difficult situations.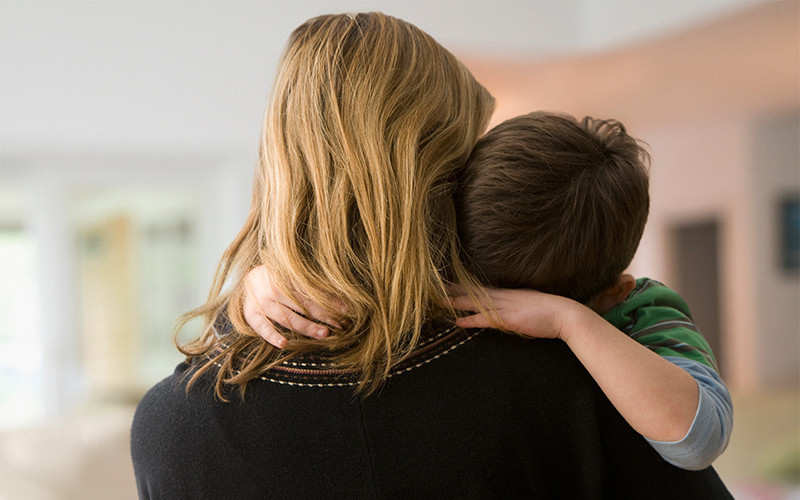 It's every parent's worst nightmare—you learn that your child is the object of verbal, physical, or cyber-bullying. While it's natural to feel overwhelmed, the right response can help your son or daughter feel seen, heard, and supported. Here are six ways you can equip your child to deal with bullies—and become more confident in the process.
Be a Good Listener
It shows a lot of trust for your kids to confide in you when they're feeling vulnerable. Though it's hard not to react, try your best to remain calm and neutral as they share. Otherwise, they might stop talking for fear of upsetting you. You want to make sure your children know you're on the same team and that they can always come to you with problems. You can also give them the tools to manage their feelings and stress with 4-H's guide to mindfulness.
Set an Example
It's so tempting to take matters into your own hands when your child is hurting. Instead, take advantage of the opportunity to model self-control and problem-solving skills. Help your child brainstorm a few possible actions he or she can do next time, like walking away, calling out the behavior on the spot, or finding a trusted friend for support. Every kid is different, so there's no one-size-fits-all response. Letting your child lead the brainstorming session can empower him or her to take control of the situation next time.
Find Another Adult Who Can Help
One trusted ally can make all the difference. Bullying often makes children feel vulnerable and isolated. Help your child identify a safe person he or she can go to for help and support. Whether it's a teacher, administrator, school counselor, or his or her 4-H club leader, knowing they've got an authority figure in their corner can bring peace of mind.
Help Expand Their Horizons
Taking up a new sport or hobby is a great way to expand social groups and build self-esteem. Programs like 4-H provide a space for your kid to develop new friendships and learn new skills. You can also bring 4-H home by checking out their curriculum on mindfulness and emotional well-being.
Put a Stop to Cyberbullying
When kids are cruel online, it's best to tell your child not to engage. Instead, have them block the bully and take screenshots of the interaction so you can report the incident to school officials. It may be wise to limit screen time or have access to your child's accounts for a while to stay informed of any additional incidents. Always ask permission first and be transparent and open about your reasons so that he or she feels supported rather than punished. Also, help your kids recognize the signs of cyberbullying while encouraging them to practice good digital citizenship. 4-H has a great activity to help you guide the discussion.
Don't Go It Alone
Bullying is tough on kids and parents. Lean on close friends or family as you work through the situation. Remind your child that you're always there to listen and that negative emotions, while unpleasant, are okay and normal. A journal is an excellent outlet for venting frustrations after a stressful day. If anyone in the family is having a particularly difficult time, a mental health professional can be an incredible asset in the healing process.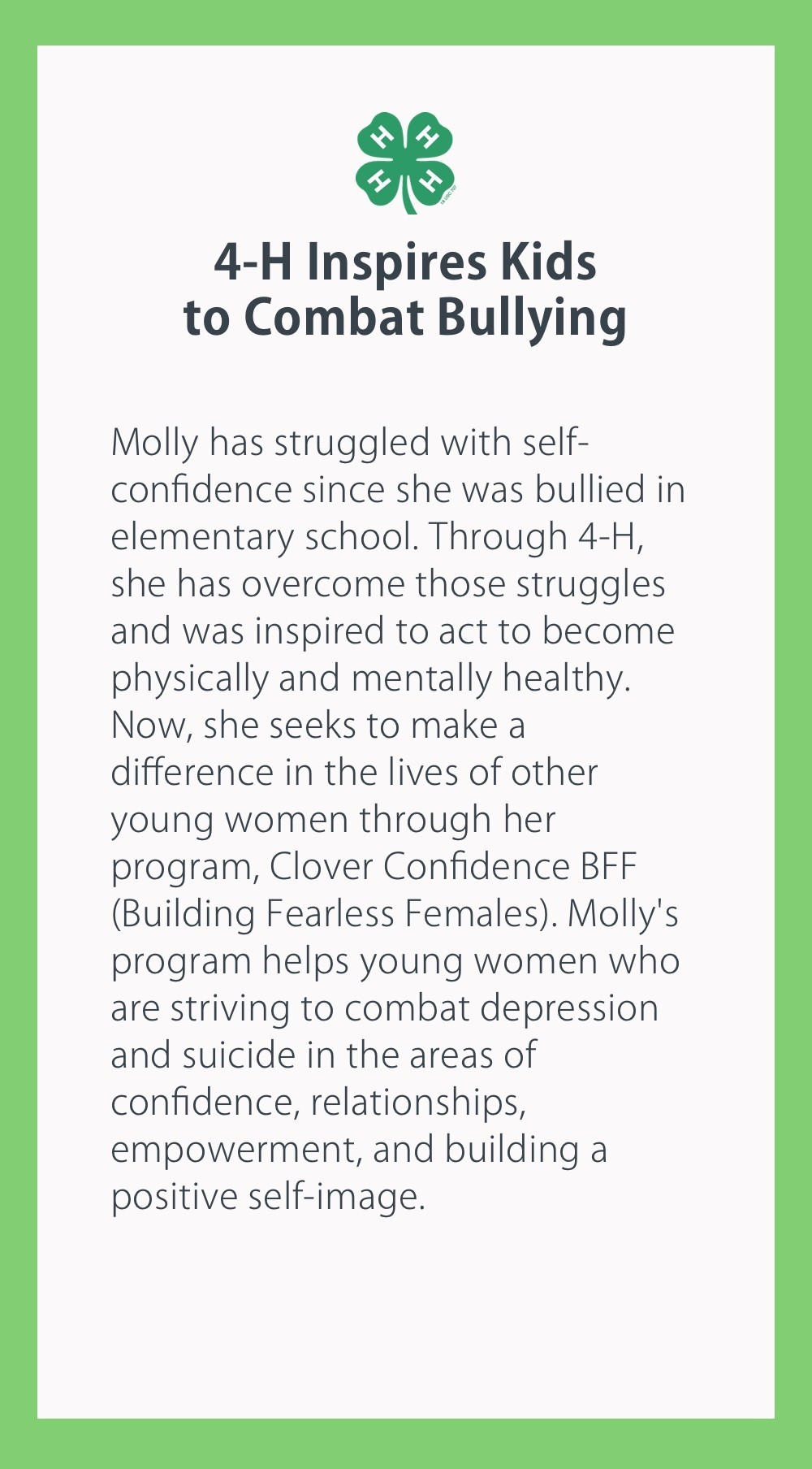 4-H empowers youth with the skills and knowledge necessary to tackle challenges and lead happy, healthy lives. Download the 4-H Inspire Kids to Do™ Healthy Living Activity Guide to empower your kids to take control of their health for a better way of life.