Free Tax Software: TurboTax and H&R Block
Thinking about doing your own taxes?  Here are a couple of free online programs that will make it super simple for you to do an easy, accurate return.
We've used free programs like this the last several years and have loved it.  It seriously is so easy and the program makes sure you don't miss anything, which we love.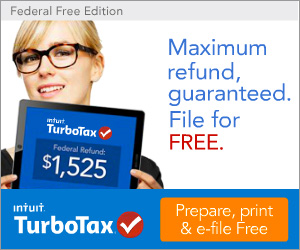 Add a Comment