DIY Frozen Treats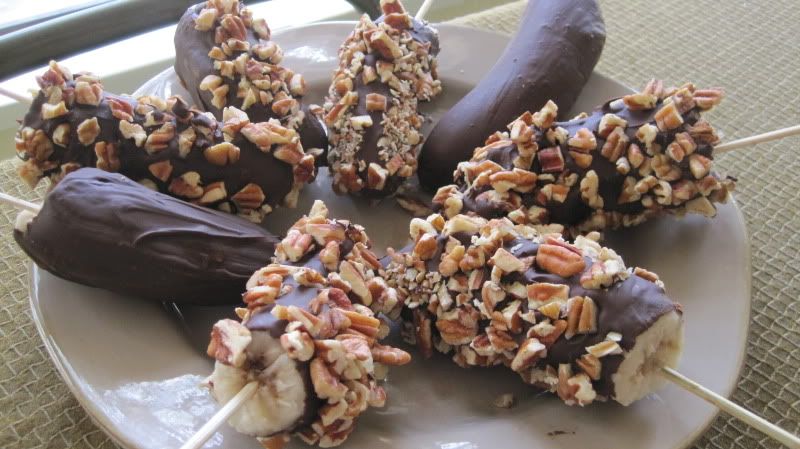 In this sweltering heat, kids everywhere–and their parents–are making a beeline for the freezer aisle. But don't buy that giant tub of Ben & Jerry's just yet. Instead, try making a frozen treat at home; it's easy, cheap, and it makes a great activity for antsy kids with summer-vacation fever. Try these kid-friendly DIY recipes for ice-cold sweets this summer:
Ice Cream in a Bag

Ingredients
1 tablespoon sugar
1/2 cup milk
1/4 teaspoon vanilla extract
6 tablespoons rock salt
1 pint-size plastic sandwich bag
1 gallon-size plastic freezer bag
Ice cubes
Directions
1. Fill the large bag halfway with ice, add the rock salt, and seal the bag.
2. Put the milk, sugar and vanilla in the small bag, and seal.
3. Place the small bag inside the large bag, and seal the large bag again.
4. Shake for about 5 minutes until the mixture in the small bag
becomes ice cream.
recipe adapted from Kaboose

Frozen Yogurt Pops
Parents.com recipe
Ingredients
2  medium-size  mangoes, halved, peeled, pitted and cubed (about 2 cups)
2  tablespoons  frozen fruit juice concentrate, any flavor such as
orange or apple
2  cups  low-fat vanilla yogurt (not custard style)
Sugar to taste, as needed
8  small  paper cups (about 3 ounces each)
8    ice-pop sticks
8    foil squares
Directions
1. Combine mango and juice concentrate in blender or food processor.
Whirl until smooth. Stir together puree with yogurt in medium-size
bowl. Add sugar to taste if mixture is too tart.
2. Divide mixture evenly among paper cups. Cover cups with foil
squares. Pierce foil with paring knife to make slit small enough to
hold the ice-pop stick upright. Carefully insert stick through top of
foil into yogurt mixture. Freeze overnight or until solid.
Frozen Chocolate Pudding
Parents.com recipe
Ingredients
2 cups prepared chocolate pudding
1-1/4 cups frozen whipped topping (such as Cool Whip), thawed
Directions
1. In medium bowl, combine prepared chcolate pudding and whipped
topping. Cover a baking sheet with wax paper. Place twelve 3-1/2-inch
cookie cutters on baking sheet. Fill cutters with pudding mixture.
Freeze. Lift away cutters and peel shapes off wax paper.
Frozen Banana Pops
Ingredients
3 Whole, peeled bananas
1 6 oz. package semi-sweet chocolate chips
(optional: 1/2 cup peanut butter)
Directions
1. Melt chocolate chips, stir in peanut butter if desired.
2. cut bananas in half, insert Popsicle stick in each
3. Roll bananas in chocolate mixture, coat with sprinkles or chopped
nuts if desired.
4. Stand bananas upright in glasses and leave in refrigerator until
coating is set.
5. Cover and freeze until pops are firmly frozen.
recipe adapted from Cooks.com
Add a Comment